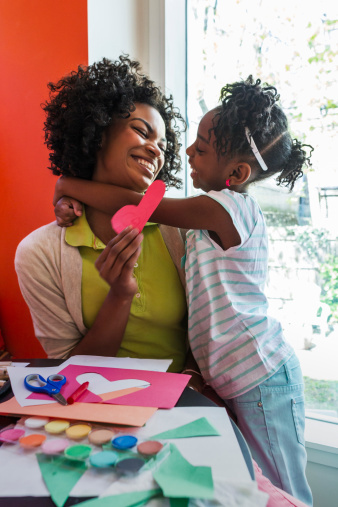 Being honest is a good start.
Do you have children already, but plan to put a new baby up for adoption? Or maybe the adopted baby came first, and now you want to tell the children who came later about the baby that was put up for adoption.
Either way, this is a delicate topic for children, and one that needs to be addressed gently and lovingly. It's important to use the right language when speaking with your children about adoption: you did not put a baby up for adoption, but instead, you made an adoption plan for your baby.
Never keep a secret that is obvious in some way. For instance, questions are bound to come up if your children see that you are pregnant, and then see that you are not. Being truthful and honest is the best way to handle the situation. If you're not, the children will know something is being kept from them, and kids tend to imagine something much worse than the truth.
A good way to start is to discuss the topic of adoption – before bringing your own personal story to the table. Talk about how wonderful it is when a new family gets to have a baby when they thought they never would. Explain that putting a baby up for adoption can be a very selfless and loving act.
Books and movies that include adoption themes can help kick start the conversation naturally. But you might want to avoid those that focus on children being rescued from evil parents.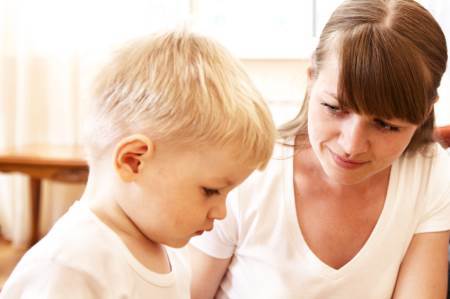 Use a delicate approach when talking about adoption.
If your children are young, it can be important to stress that it is newborns who get put up for adoption. You can explain that this makes it possible for the babies to have their mommies from the moment they are born. This approach can help prevent your children from worrying that if they are bad or you get tired of them, you might also put them up for adoption.
If children are very little, be sure to use language that is age-appropriate. Honesty is the best policy, but use your best judgement about how much they need to know. Be prepared for more questions about the birth father, if that has not already come up.
A counselor or adoption specialist can play an integral role in helping you come up with a specific plan for sharing your pending or past adoption scenario with other children.
Depending on a child's age, temperament and reaction, if you are about to put a baby up for adoption, you can involve your child in the process. After you have thoroughly discussed the plan, it could help to have them assist in choosing a birth family, even if their role is just looking through preliminary pictures and videos.
It's important too, to let kids express their feelings about the entire process, and to address any sadness or fears they may have about their own security with you and in the family. Encourage your children to write letters, draw pictures, make crafts and ask questions. Allow them to make gifts to send with baby if they'd like to.
For birth mothers who gave up a previous baby, the steps are similar. You may or may not know the whereabouts of the child or be in touch with the birth family, but still, gifts can be made and kept for "some day." Children may feel they've been lied to or betrayed, so be prepared to address that issue with them. The objective is to make them feel secure about their relationship with you.
When talking about the baby that was put up for adoption, try to find out what your child's hopes, dreams and wishes are, as well as their fears. Young children may be excited about having a long-lost sibling, while others could experience a sense of loss. There are children, of any age, who feel threatened by the idea of another sibling out there.
If your children want a meeting, and that's a possibility, try to arrange one, but plan carefully. Is your spouse on board? This can be a sensitive time for every member of the family; be sure not to leave anyone out.
Do you have questions about putting your baby up for adoption? We've been there, we understand and we can help. Contact us today.